Finding a breakout role as an actor takes persistence. We know just how many hours of training, practice, marketing, and auditioning go into getting that casting call. That's why, here at CGTV, we love to spotlight our graduates' success stories. This month, we highlight a very talented rising star and CGTV graduate, Jackson Robert Scott.
How did Jackson Get His Start?
Jackson attended CGTV program from the age of 5 learning the craft of acting. He worked with actors from Nickleodeon and Disney as well as Adrian, the founder of CGTV. His favorite class was Improvizational Workshop.
It was a beneficial program and a start and foundation of his love for acting. It was such a positive experience for Jackson that he fell in love with acting and decided to make it his focus activity.
He was discovered by a top agency and manager from Los Angeles. The opportunities that he was given were amazing. He was able to audition for a multitude of projects on TV and film. His first project was a commercial for K Jewelers, followed by an episode of Criminal Minds, and Stephen King's It remake where he will be playing the role of Georgie. Despite the fact that it is a horror film he had a great and positive experience on the set. Jackson really enjoyed being a part of this project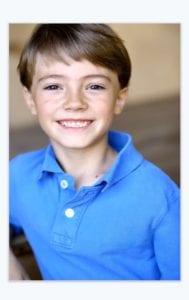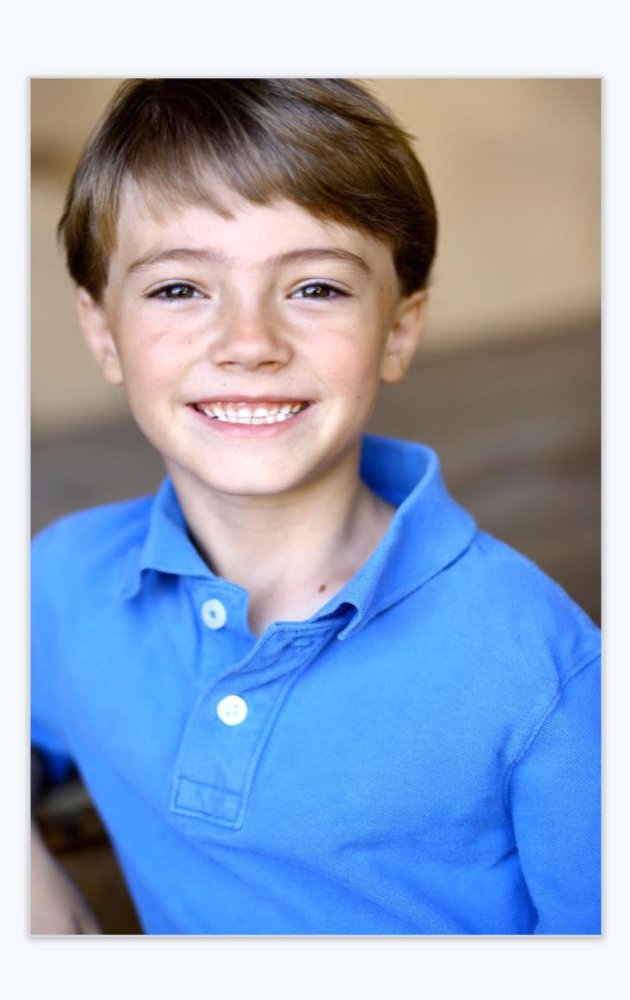 . It was a team effort and he loved being a part of a team that created something exciting and special for everyone to enjoy when the film comes out in the theaters.
The tools that he has acquired during his time with CGTV and working on set will be useful in any career path that he decides to follow in the future.
Breakout Role: Criminal Minds
Jackson Robert Scott got his breakout role in 2015 on Criminal Minds, a prime time American TV series. Criminal Minds is a fast-paced crime drama about an elite squad of FBI agents who try to outsmart some of the nation's most dangerous criminals before their next move. Scott was cast on Season 11's fourth episode, Outlaw, as Cole Vasquez. The episode aired on October 21, 2015.     
What is Jackson Robert Scott up to now?
Scott has been keeping busy in Hollywood! This past year, he was cast in the movie adaptation of Stephen King's famous horror novel, It. Many know the story It as the original terrifying "clown" tale. Scott plays the role of Georgie, the younger brother of the story's main character, who is the touchstone and starting point of the whole plot. It is now in post-production, and is scheduled to come out this upcoming year, in 2017. We will be watching for Jackson Robert Scott as soon as it hits the theaters!  
By all accounts, this is an up-and-coming young actor to watch! Stay tuned: We're sure we'll be seeing a lot more of Jackson Robert Scott in the future!
You can read more graduate success stories, learn more about the CGTV program, and get insider tips by visiting our blog! Visit and "Like" our Facebook page for more great success stories from our alumni, as well as all the latest CGTV news.
CGTV is a rigorous curriculum designed to help connect young talent with some of the top agents, casting directors, and managers in Hollywood. Workshops include improv, audition techniques, marketing tips and more, for film, theater, television, and commercial acting.  Students are guided by top celebrities from ABC, NBC, CBS, Disney Channel and Nickelodeon shows. For more information, please see our website, or call (818) 284-6689. "CGTV: We have people on TV!"
https://cgtv.la/wp-content/uploads/2016/12/CGTV-1.jpg
1000
630
R'Mante
https://cgtv.la/wp-content/uploads/2018/10/CGTV-Logo-300x106.png
R'Mante
2016-12-29 16:05:13
2017-04-21 16:01:08
Jackson Robert Scott Hits Prime Time TV