Life is improvisation. And scripts are improvisation from our characters' lives. If you embrace this, you'll realize the roles for which you audition are just moments in the lives of the characters. This means they're improvising their way through a movie and we are just flies on the walls of their lives. Taking this into consideration, you'll see how the following can help improve your improv delivery and enhance your auditions.
Take Classes
Some people are born with a natural stage presence. Most aren't. But that doesn't mean you can't learn the skills necessary to be an awesome improviser. And as an added bonus to taking improv classes, agents and casting directors often scout at places such as UCB, The Pit, Magnet, National Comedy Theatre, etc.
Listen and Be Supportive
As simple as this seems, it is probably one of the most difficult skills to master. Listening will free you from having to think of what you are going to say ahead of time. Assuming you have listened, you will be able to agree with what was said AND add information ("Yes, And."). The agreement is what allows a scene to progress!
Don't Try So Hard For Laughs
The hidden riddle of improv is that the harder you try not to be funny the funnier your scene is going to be. Why? Because the very best kind of improv scene you can do is an "interesting" scene, not necessarily a "funny" one. When you do an interesting scene, a very surprising thing happens…the funny comes out all by itself. The best ways to go are to stick to your character, stick to the story that is being told, and to stay within the reality of the scene you are playing.
Understand Your Character
Be sure to read all the material that is provided for you so you fully understand what is happening and what your character wants. Familiarize yourself with the sides and script to better understand the relationship between the characters, as well as your characters' backstory.
Have Fun
Even if the scene starts taking a weird turn, just relax, have fun, stay in the present, and go with the flow!
CGTV is a high-level TV, film, and entertainment program designed to help connect talent with some of the top agents, casting directors, and managers in Los Angeles. Learn more about the services we provide by visiting the CGTV website or calling 818-284-6689.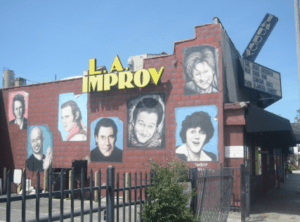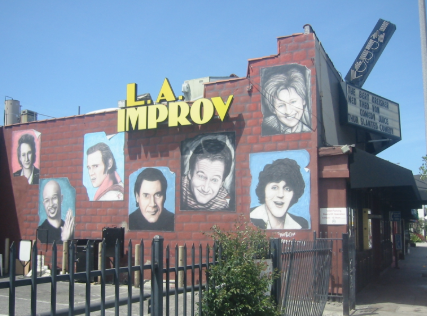 Sources:
https://www.backstage.com/advice-for-actors/backstage-experts/11-improv-audition-tips/
https://www.backstage.com/backstage-guides/everything-you-should-know-about-improv/
https://www.google.com/search?biw=1583&bih=758&tbs=sur%3Afmc&tbm=isch&sa=1&ei=T0VfW_TJO8KZjwSrmp-QDw&q=improv&oq=improv&gs_l=img.3..0i67l3j0j0i67j0l5.59043.60296..60632…0.0…72.355.6……1….1..gws-wiz-img…….35i39.3owkHzEL98E#imgrc=xi862c2XCSM5QM:
https://www.google.com/search?biw=1583&bih=758&tbs=sur%3Afmc&tbm=isch&sa=1&ei=T0VfW_TJO8KZjwSrmp-QDw&q=improv&oq=improv&gs_l=img.3..0i67l3j0j0i67j0l5.59043.60296..60632…0.0…72.355.6……1….1..gws-wiz-img…….35i39.3owkHzEL98E#imgrc=z3yuvFbMLdEb3M:
https://cgtv.la/wp-content/uploads/2018/07/cgtvimprov.png
395
621
R'Mante
https://cgtv.la/wp-content/uploads/2018/10/CGTV-Logo-300x106.png
R'Mante
2018-07-30 18:40:03
2019-09-05 18:29:15
Improving Your Improv Delivery