Exclusive Interview: Pop-Culturalist Chats with Erin Reese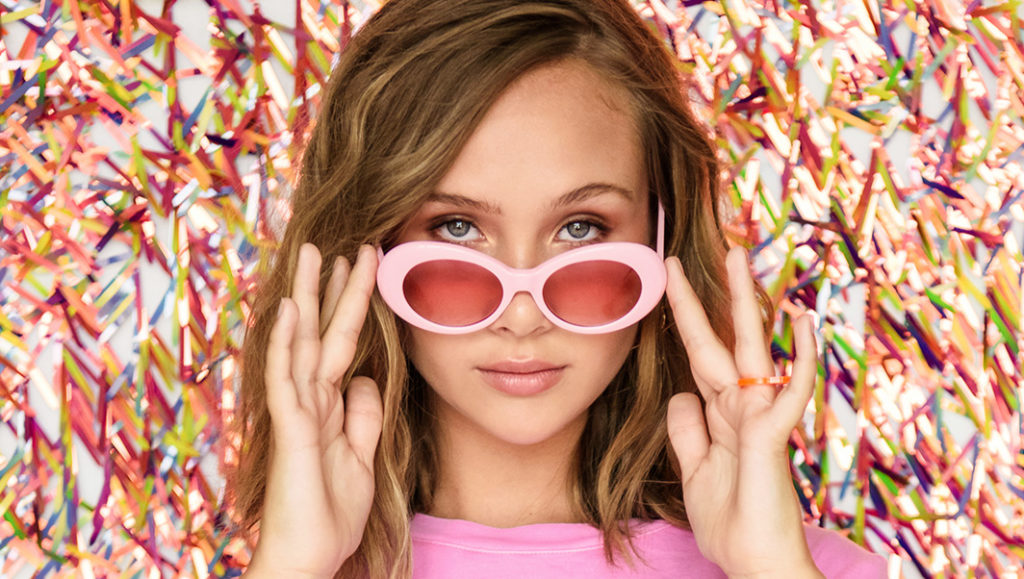 Erin Reese is a multifaceted talent who can do it all, and she continues to rack up the accolades. Recently, she became the first country artist to record on B-Sides by Brat TV. We spoke with her about the huge milestone, her two new covers, and an original song she has in the works!
P-C: You're an actress, content creator, dancer, model, and singer. How did you discover your passion for the arts?
Erin: I started out modeling at five-years-old. From there, it progressed into taking dance classes and performing in local musical theater productions.
P-C: Who or what has had the biggest influence on your career?
Erin: Adrian R'Mante! He's my acting coach and mentor. He is best known for his role as Esteban Julio Ricardo Montoya de la Rosa Ramirez on Disney's Suite Life of Zack & Cody. I began training with Adrain and his CGTV program when I was seven. To this day, he is there supporting me. He's always only a phone call away. It came full circle when we both worked together on Chicken Girls: The Movie.
P-C: You've had a lot of success in your career. When you look back, is there a particular moment that stands out?
Erin: Being selected out of thousands to be one of thirteen child actors to work on not one, but two Dolly Parton made for television programs was a really great moment.
P-C: Tell us about your new single "Circles."
Erin: "Circles" is a cover song to Post Malone's original. I love the song and think he is an amazing artist. It was great to get in the studio and put a bit of my country spin on it. I really loved how it turned out and my mom cries every time it played.
P-C: You're the first country artist to record on the new recording label B-Sides by Brat TV. What has that milestone meant to you?
Erin: It's an honor. I love working with Brat, so to come back and record as their first country artist is pretty cool. Fun fact is that I was also the first to record in the new recording studio at Brat headquarters, so that is an extra special moment.
P-C: As we look ahead to the rest of 2020, what does the year hold for you? Can we expect more singles?
Erin: YES! I just released a cover of "Rainbow" by Kacey Musgraves. You can see that on my YouTube channel. Recently, I recorded an original song with B-Sides called "Sweater" that will be released on all digital platforms very soon along with the lyric video.
Pop-Culturalist Speed Round
P-C: Guilty pleasure TV show?
Erin: Love is Blind
P-C: Guilty pleasure movie?
Erin: Frozen 2
P-C: Favorite book?
Erin: Flunk
P-C: Favorite play or music?
Erin: Mamma Mia!
P-C: A band or artist that fans would be surprised to learn is on your playlist?
Erin: Bhad Bhabie
P-C: Who would play you in the story of your life?
Erin: Jennifer Lawrence
To keep up with Erin, follow her on Twitter and Instagram.
https://cgtv.la/wp-content/uploads/2020/04/erin-reese-pop-culturalist-1024x579-1.jpg
579
1024
R'Mante
https://cgtv.la/wp-content/uploads/2018/10/CGTV-Logo-300x106.png
R'Mante
2020-04-15 19:14:35
2022-09-04 01:41:15
Exclusive Interview: Pop-Culturalist Chats with Erin Reese