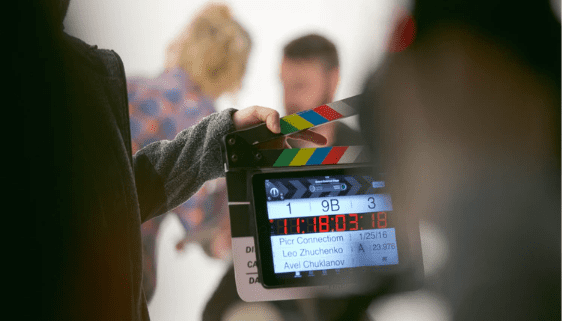 Special Skills You Need to Succeed
There are plenty of people who grow up dreaming of Hollywood glory. Countless children watch award shows on television and see their favorite stars on the red carpet looking glamorous before movie premieres, and they think to themselves, "Someday, I'll be just like them. Someday I'll be a famous and beloved actor, recognized by my peers and fans for my skills." 
But being successful in a business is as competitive as this takes more than just dreams, hopes, and prayers. After all, there are plenty of other actors that have the same training as you. There are even numerous people that have the same physical appearance as you? So, what is it going to take to make you stand out from the others like you? What talents must you have in order to prove that you have what it takes to make it?
Here are some special skills that young actors must possess today in order to be successful in show business:
Craft an Appropriate Resume
It's hard to prove to a casting director if you are right for a part if they won't even give your resume a proper review! Make it easy on them and don't overcrowd your resume with irrelevant work or skills; remember, most decision-makers only have a few seconds to review your resume while you are in the room with them! Just be sure your resume is short and sweet and truly highlights the best parts of your career. 
Work on Your Accents
Now that you have an appropriate resume, it's time to step into the audition with poise and confidence! Often, that means being able to perform accents of all sorts flawlessly. Having the ability to speak with a believable accent might save a production a lot of money, and it is a skill that can certainly be utilized on several projects in the future. Speaking a foreign language fluently is also potentially relevant when auditioning for a role. 
Think Outside the Box
You never know what hidden talent might be useful for a part, so why not include it (remember, briefly) on your resume? Do you have experience in cheerleading or gymnastics? Mention it? Have you ever played a musical instrument? Say it! Do you have formal training in fencing, martial arts, or stunt work? That's something a casting director always finds useful. 
When it comes to standing out from the crowd and learning the skills it takes to become a star, trust CGTV to give you proper training and countless opportunities to let your talent shine. CGTV prides itself on providing exemplary customer services and in doing whatever it takes to make sure exceptional young talent is seen and recognized. We take every measure to ensure you are satisfied with all your high-level TV, film, and entertainment program needs and will do whatever it takes to earn your business and remain lifelong clients.  CGTV has been forming exceptional talent in the Los Angeles area; we pride ourselves on being large enough to provide professionalism and reliability, yet small enough to provide personalized service. To discover more about how we can help you become the star you were meant to be, please visit our website today or call us at 818-206-0290.  Like us on Facebook to stay up-to-date on current events, tips, and specials.  
Sources:
https://www.backstage.com/magazine/article/special-skills-ones-actor-3893/
https://www.backstage.com/magazine/article/backstage-experts-answer-belongs-actors-resume-9089/
https://cgtv.la/wp-content/uploads/2020/02/cgtv.png
373
562
R'Mante
https://cgtv.la/wp-content/uploads/2018/10/CGTV-Logo-300x106.png
R'Mante
2020-02-14 19:47:53
2020-02-14 19:47:53
Special Skills You Need to Succeed