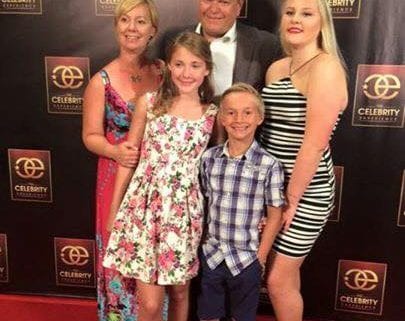 Is CGTV Real? The Proof is in our Results!
Is CGTV real? Parents love to see their kids reach their full potential. We would argue that nearly every parent's desire is to support their children as they seek to live out their passions. These passions might be in music, sports, academics or other areas of the arts. No matter what they are, parents want to facilitate successful outcomes.
At CGTV we are honored to be a part of this journey for parents whose children are gifted in the dramatic arts. Every year we meet thousands of parents and kids seeking tools to help them hone their craft and move their talents to the next level. One question we hear repeatedly from parents (and kids) is "does your program actually work." While we whole-heartedly know that our program is successful on its own merits, we believe that it is better to hear a couple stories from the bright and talented kids who have been a part of our program:  
Jenae McFarland 
Jenae attended the CGTV program in June of 2015. In her words, it was one of the "best decisions I have made in my life." After being professionally packaged, she was able to perform in front of over 15 Hollywood agents. You read that right, she received over 15 callbacks!
MacKenzie Dunne
MacKenzie attending CGTV's summer programming. After her experience, she was offered work almost immediately. Her biggest role is Shelby on Best Friends Whenever on the Disney Channel. MacKenzie's parents credit the CGTV program with helping open up the doors to many great opportunities.
These are just two in thousands of success stories from CGTV grads. Part of the reason our graduates realize such great success is that we don't forget about them once they leave our programs. We are consistent in following through to ensure that they are staying the course to reach their dreams.
So does our program work? The answer is unequivocally, yes! If an actor puts the time and effort into the consistency needed to make it in the entertainment business, the possibilities for future success are endless.  Coupling talented kids with a program that is provides them the tools they need as well best connections in the industry provides another step in the right direction. For more information on how we can help your child reach their full potential in the entertainment industry, visit the CGTV website.
https://cgtv.la/wp-content/uploads/2016/07/13177276_1333837879966641_4907299685318385418_n.jpg
720
405
R'Mante
https://cgtv.la/wp-content/uploads/2018/10/CGTV-Logo-300x106.png
R'Mante
2016-10-10 19:11:03
2016-10-20 16:04:06
Is CGTV Real? The Proof is in our Results!