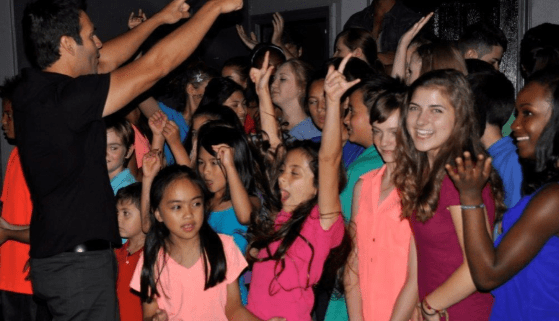 Supporting Your Rising Star
Calling all future stage moms and dads! We both know your child has the potential to be a star, but do you have what it takes to be a supportive acting parent? Acting is a very competitive industry and childhood is a beautiful experience. Combine those two and you need a very supportive parent! Read below to learn how to help your rising star get started in acting! 
Supporting Cast: Stage Mom:
Organization:

Set up a set schedule for your child actor. An even balance of school, friends, family, and acting will not only benefit your child but you as well. Try to plan and schedule acting events on the weekends. 

Education First:

Avoid missing school at all costs, because ultimately that's what is most important at this developing stage of their youth. Education is and will always be very important in your child's acting career. To truly enforce this idea, consider a "homework first policy." 

Their Opinion Matters:

Listen to your child's wants and needs in the acting industry. If they don't want to do a certain role, respect that maybe it's just not for them. By letting your child choose, they will feel more open to telling you yes or no to certain rolls. This is your child's decision and dream, let them feel free with it!

The Fun Doesn't Stop:

At the end of the day, kids need to be kids. Always make sure your child is enjoying themselves. Too much stress will leave you and your little buddy feeling overwhelmed. 

Do Your Research:

Set your young star up for success by doing your research. Make sure you aren't signing up for any scams or explicit roles before agreeing to anything. 
Join our team of celebrities today! CGTV is a high-level TV, film, and entertainment program designed to help connect talent to the industry. Talent is guided by top celebrities from ABC, NBC, CBS, Disney Channel and Nickelodeon shows including CSI, 24, Modern Family, The Suite Life on Deck, Disney 365, Drake & Josh, The Suite Life of Zack and Cody, Austin & Alley and Good Luck Charlie. CGTV: We have people on TV! For more information visit our website at cgtv.la! To stay up to date with the latest CGTV news follow us on facebook! 
Sources:
https://www.backstage.com/magazine/article/tips-parents-child-actors-11248/
https://www.backstage.com/magazine/article/great-ways-support-child-actors-career-1175/
https://cgtv.la/wp-content/uploads/2019/07/cgtv.png
368
559
R'Mante
https://cgtv.la/wp-content/uploads/2018/10/CGTV-Logo-300x106.png
R'Mante
2019-07-30 18:52:40
2019-07-30 18:52:40
Supporting Your Rising Star