Levi Daniels books national commercial!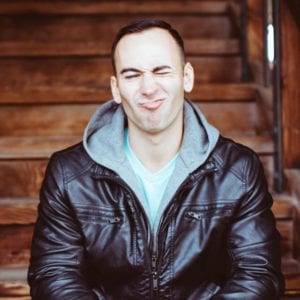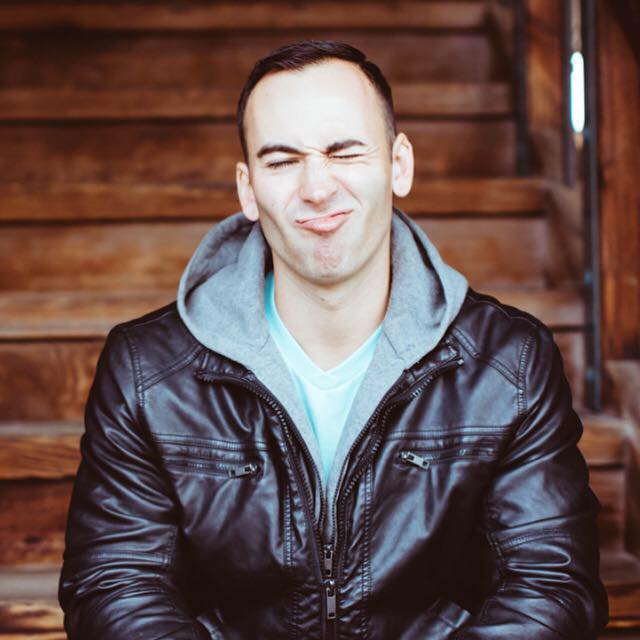 CGTV Graduate books national commercial! One of the things we tell our graduates is that this business requires you to be able to process rejection like a pro, be persistent and keep going. The truth is, 99% of actors are rejected way more than they win roles. So the most crucial part is persistence. Levi Daniels has become an expert on persistence and handling rejection. And now, he is an expert on how to land a national television commercial spot, the bread and butter of almost every actor's life. Don't take our word. Listen to Levi's success story here.
Levi had heard about CGTV while submitting to acting classes online in attempts to find a good school to get his name, face and talent into the arena. He received an email from CGTV asking him to join an audition in his city. He was nervous and excited at the prospect of auditioning for a major Disney star. He prepared and he practiced his sample commercial to the point that he could let it roll off his tongue like second nature.
The day of the audition I felt I was more than prepared. He was told that I would be auditioning with someone that was on a Disney show, but he did not recognize the man in the room that he auditioned for. (Probably the beard!). That was great, because it helped calm his nerves. Later, he found out it was Jonathan Goldstein, the dad from Josh and Drake and let out a "whooooooa".
As he left, he felt confident that he did his best but as usual was prepared to not get his hopes too high. That no matter what the result of THIS audition was, he would continue to pursue his Hollywood dreams. When he received the phone call later that night that he was one of only a few dozen out of a room of hundreds selected, he was stoked! He immediately thought "I will have to figure out how to balance this with my day job as an investment banker!"
That didn't last long. He decided to give up his six figure career and pursue his dream and put all of his chips on the table. He received world class acting training at CGTV with Adrian R'Mante and his star studded cast. The final night at ACME theatre would prove to be a bit nerve wracking. Having just put his entire career on the line for his dream, what if he did NOT receive a call back from a Hollywood Agent at this live performance?
Levi received a call back from a well reputed Hollywood Talent agency. While he did not wind up signing with them, he continued to pursue his talents and has just recently scored a nationally televised commercial, the meat and potatoes of the acting industry. He credits his wins to working with Adrian, even after hours. Levi says that Adrian has always made time for him, always been there for him and continues to be his mentor outside of the program.
We will keep you updated on Levi's impending successes!
1. I heard about CGTV because I was submitting online for acting classes trying to find a good school to get my name and face out there. CGTV emailed me.
2. I was a little nervous, more excited than anything. I prepared for my CGTV audition by practicing my commercial to the point I could say it like it was second nature.
3. I performed in front of Jonathan Goldstein. I wasn't nervous in front of him because I didn't recognize him haha. After the fact when I realized who it was I literally went "woooooooh".
4. I didn't want to get my hopes up so I just said to myself "keep on keeping on" and if the call you go for it.
5. I was stoked! I was also trying to figure out how I was going to balance this week intensive and keep my job as an investment banker.
6. I've always wanted to pursue acting and realized life is to short to not chase your dreams. I ended up quitting my job that was making close to six figures and put all of my chips on the table for my dream.
7. The hands-on training from celebs in the game already. Who better to learn from than the people who are successful in the industry.
8. I was very nervous for my performance at ACME. I've done auditions before but never a live stage performance. I invited a bunch of people because I didn't think very many could make it that night. (they all came) haha
9. I received a callback from Maverick Artists Group. They didn't end up signing me but it was good in the long run to get those at bats in!
10. Adrian until this day will respond to any questions I have or if I'm just nervous for a big audition will give me advice to calm me down. Great mentor and friend.
11. Life is to short and nobody is promised tomorrow. Go chase your dream no matter what that dream may be!!!
CGTV Graduate books national commercial!
https://cgtv.la/wp-content/uploads/2016/11/600104_477268739006115_412624919_n.jpg
712
712
R'Mante
https://cgtv.la/wp-content/uploads/2018/10/CGTV-Logo-300x106.png
R'Mante
2016-11-30 09:00:52
2017-04-21 16:18:19
Levi Daniels books national commercial!