CGTV Grad Making Waves In Hollywood!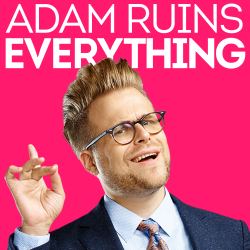 Earlier in the year we wrote about an amazing talent we scouted in Arizona last October, Bailey Axen.  You can read his initial article by Clicking Here.  Bailey scored a multitude of offers from Hollywood Agents and Managers at his CGTV Live Performance showcase at the end of the training program.
After doing our homework, we decided on an agent and a manager from the CGTV Showcase evening.  Since then, Bailey has been on numerous auditions for feature films with A list Hollywood actors attached to them and for many commercials.  Bailey has auditioned for Nickelodeon and the Disney Channel.   Recently Bailey has been put on hold by a producer for a national television commercial and Lisa London, one of the most influential casting agents in Hollywood brought Bailey in to audition to play a young Adam Sandler in his new Netflix Movie.  Lisa London was an additional resource that Bailey picked up at CGTV.  Her book from Start to Stardom is a great tool and resource for anyone pursuing acting seriously.  
Bailey has quickly discovered that this profession is tough and requires patience, persistence and passion.  Acting is hard work and to be really great, you have to continue to improve by taking workshops, classes and hiring coaches that can help you grow and be competitive in the market place.  Just like an athlete or entrepreneur, an actor must put in the work to receive the rewards.  Even through rejection, Bailey keeps a smile is grateful for the opportunity and moves on to the next shot.  CGTV and Adrian R'Mante prepared him for this road, so it was not unfamiliar when he had to walk it alone.  
Stardom is rarely an overnight success!  Getting a reputable Hollywood Agent and Manager alone can take years and years of rejections.  CGTV took years of pursuit out of our equation and put Bailey directly in front of the talent agents and managers that could launch his career.  Now, it's up to Bailey.  One thing that has been crucial is celebrating the wins.  Getting an audition is a win.  Getting a call back is another.  Being put on hold is a win.  Booking the job is the prize and it's not easy.  But when you love acting as much as Bailey does, you pursue your dream relentlessly with all of your heart.  
Bailey is extremely grateful and feels very fortunate to have been given the opportunity to work with Adrian R'Mante and CGTV and feels he received the tools he needed to start him down his true career path.  Bailey has booked his first TV role, 6 months after graduating from CGTV.  He is guest starring on an episode of Adam Ruins Everything called Adam Ruins the Wild West! 
Pilot season is just around the corner and Bailey is super excited for the calls he expects to receive from his agent and manager.  
CGTV
https://cgtv.la/wp-content/uploads/2016/12/774252_1676707199284651_4009299147339220018_o.jpg
2048
1365
R'Mante
https://cgtv.la/wp-content/uploads/2018/10/CGTV-Logo-300x106.png
R'Mante
2016-11-30 09:00:04
2017-04-21 16:18:46
CGTV Grad Making Waves In Hollywood!