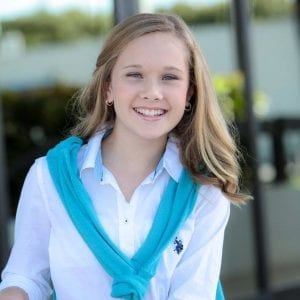 We asked CGTV Graduates and Parents, to be honest, and give us their opinion on our TV and FILM workshops and training.  This is just one child actor's review.
"Adrian and the CGTV program have done great things for so many kids including myself. I am glad my parents invested the money they have because I learned a lot with Adrain compared to other workshops I've attended. Thank you, Adrian, for making us all feel special and I am so blessed to have made all the friends I have around the country because Iof Adrian's workshops.
At the end of it all… there are costs involved when doing business nothing is free. 
Adrian R'Mante
 doesn't get to appear all over the country auditioning kids by mere magic. There are expenses. He brings in other experienced actors to help educate the kids, that is not free. No camp or workshop in the industry is free. An actor must invest in themselves as a business entity and that takes money. Headshots, reels, education none of it is free.
(Erin wrote a secondary review in response to a Canadian paper insinuating that CGTV was a scam)
"…when using the word "SCAM" one must truly understand the meaning before accusing one of "running a scam". CGTV delivers exactly what is promised for a fee… quality education with experienced actors, professional head shots & reels, as well as, exposing the students to legitimate agents & managers in the entertainment industry. Adrian is not a "one hit wonder", he has a successful career and enjoys sharing his knowledge & expertise with those serious about the industry. Neither Adrian or CGTV guarantees work or auditions he simply provides you the necessary tools to be the best you can be in a very competitive industry all while bringing families together to become lifelong friends & support in an industry that can be difficult.
"
https://cgtv.la/wp-content/uploads/2016/05/12118847_1677850622436016_3566059768855426653_n-e1463337384561.jpg
675
675
R'Mante
https://cgtv.la/wp-content/uploads/2018/10/CGTV-Logo-300x106.png
R'Mante
2016-05-15 18:45:42
2016-08-04 16:35:47
A Child Actor's Point of view on CGTV