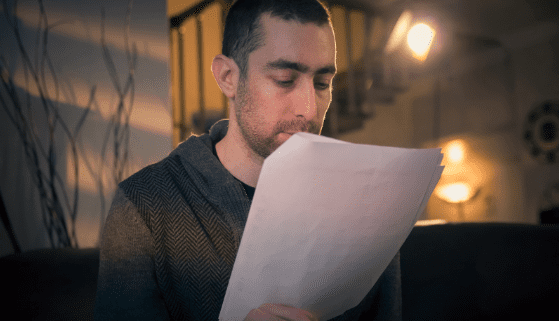 5 Tips On How to Prepare for Rehearsal
Just like you would stretch before running a marathon, an actor must properly prepare before a rehearsal. Quality rehearsal preparation could be the difference between getting the line right on the first try vs messing up. Your voice is your talent and your instrument, so you should always be practicing and exercising it. Read below to learn how you could be enhancing your rehearsal preparation. 
5 Tips & Tricks 
Read Out Loud:

Reading and practicing your script out loud every day will ensure that you understand the proper annunciation of words, where to be emotional, and the timing of each word. Read books and

script

s to your dog or a significant other to practice and experiment with different monologues. This will help you understand your character and many others that you may come across in your profession in acting. 

Break sentences apart:

Breaking up a sentence and its structure will help you speak more naturally and fluently. Now, you will sound more convincing and help the other actors learn when to say their lines, as well. 

Research

: To fully understand the role you are taking on, research may be critical. Research your character, the time period they were in, other representations of the film, the director, the location, and whatever deems necessary concerning your character. By taking a moment to research, you will better understand your character and film itself. 

Edit & Annotate

: You may want to consider editing your script. This doesn't mean editing the words, but highlighting and taking notes on your script will make it easier to remember key points during rehearsal. 

Get Comfortable:

Get cozy with your character, enough to understand what direction you are going to take them in based on the plot. This is also a great time to figure out what kind of character development they are going to go through and how to build up your character as they grow. 
These simple tricks can help you read the script more effectively, even on the first try. Preparing for your first day of rehearsal can be intimidating, and it will be even more intimidating if you don't come prepared. Here are some preparation tips for the first day of rehearsal to remember: 
Show up ten minutes early
Check the production schedule
Make sure you put away things that might distract you from focusing
Another way to prepare your next rehearsal is by joining the CGTV curriculum to further your education in the acting industry. CGTV is a high-level TV, film, and entertainment program designed to help connect talent to the industry. Talent is guided by top celebrities from ABC, NBC, CBS, Disney Channel and Nickelodeon shows including CSI, 24, Modern Family, The Suite Life on Deck, Disney 365, Drake & Josh, The Suite Life of Zack and Cody, Austin & Alley and Good Luck Charlie. CGTV: We have people on TV! For more information, visit our website at cgtv.la or give us a call at (818) 206-0290 
Sources:
https://www.theatrefolk.com/blog/preparing-first-day-rehearsal-guide-student-actors/
https://cgtv.la/wp-content/uploads/2019/10/cgtv.png
370
559
R'Mante
https://cgtv.la/wp-content/uploads/2018/10/CGTV-Logo-300x106.png
R'Mante
2019-10-29 17:43:28
2019-10-29 17:43:28
5 Tips On How to Prepare for Rehearsal