CGTV Receives Rave Reviews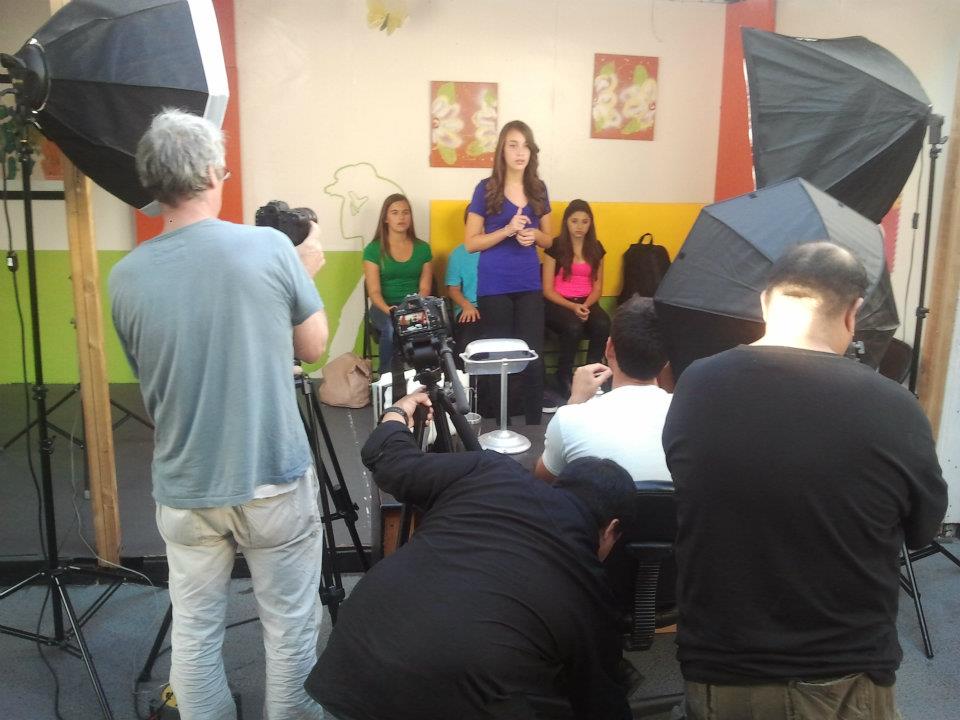 Reviews are no longer reserved for hotels and restaurants. Almost any business can be reviewed for their products and services, including talent agencies. While agencies are often thought to be scams or rip-offs, reviews from real actors will shed light on the legitimacy of a talent agency. CGTV is not a traditional talent agency but rather an opportunity for talent to connect with the top agents, casting directors and managers in the business.
In this blog, we will be highlighting just some of the glowing testimonials CGTV has received from real actors.
Oscar Ceja
"My name is Oscar Ceja I am 17 years old and I am a CGTV Graduate. About 3 years ago was when I first heard about CGTV on the radio, I was a bit skeptical since I had already lost over $20,000 to the "scam" schools such as John Robert Powers, John Casablanca, One source talent and the list just goes on. I decided to audition for CGTV and I attended the program that same year. Since day one Adrian cared for all the talent and not only are you a student but you become a family that creates life-long friendships with people who share the same passion. I gained lots of knowledge and skills that I didn't have before attending the program. With the knowledge and skills, I was able to attain an agent that has helped me get many auditions in LA. Since the program, I have also booked several jobs… One major thing to know is that nothing is free in this business, therefore, you have to invest money in order to get money. I encourage every actor that doesn't know in what direction to go to consider CGTV."
Greg Cashner
"Thanks so much for the great seminar this past May. It really was a wonderful experience for Kimberly. Here's a quick update: She was tagged for callbacks by 13 of the 17 agents that attended the showcase, which was phenomenal. We actually met with 6 agents before settling on a theatrical agent and a commercial agent. Both have been invaluable in giving us the right guidance and advice in getting Kimberly started in this business… Again, thank you! None of this would have happened without your wonderful showcase. I can highly recommend it to anybody with talented kids that want to pursue an acting career."
Darcie Cortese
"This past week, my son Anthony was lucky enough to attend a special workshop by CGTV. I just wanted to let you know what a great time he had. I was especially impressed with CGTV's big heart and true love for the business. My son is only 6 years old but he too has a big heart and when he was upset, CGTV took to time to do a special scene with him which made his day. Thank you for this wonderful experience and if CGTV ever comes back to the New York area, I hope Anthony will be able to attend another one of his workshops. Thank you for this wonderful experience. A grateful mom and an excited 6-year-old."
If you have questions about the legitimacy of CGTV, browse our website to find real success stories from actors who have been through our program. We feature honest testimonials from graduates and parents who have experienced the CGTV program. Questions or concerns? Call the CGTV team at 818-284-6689.
Reviews
https://cgtv.la/wp-content/uploads/2015/01/image_202.jpeg
720
960
R'Mante
https://cgtv.la/wp-content/uploads/2018/10/CGTV-Logo-300x106.png
R'Mante
2016-08-29 02:03:35
2016-08-30 18:10:38
CGTV Receives Rave Reviews