Interview with a CGTV Graduate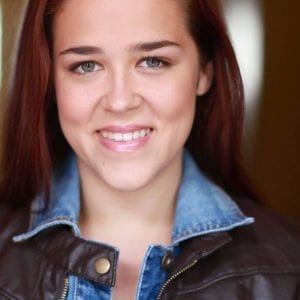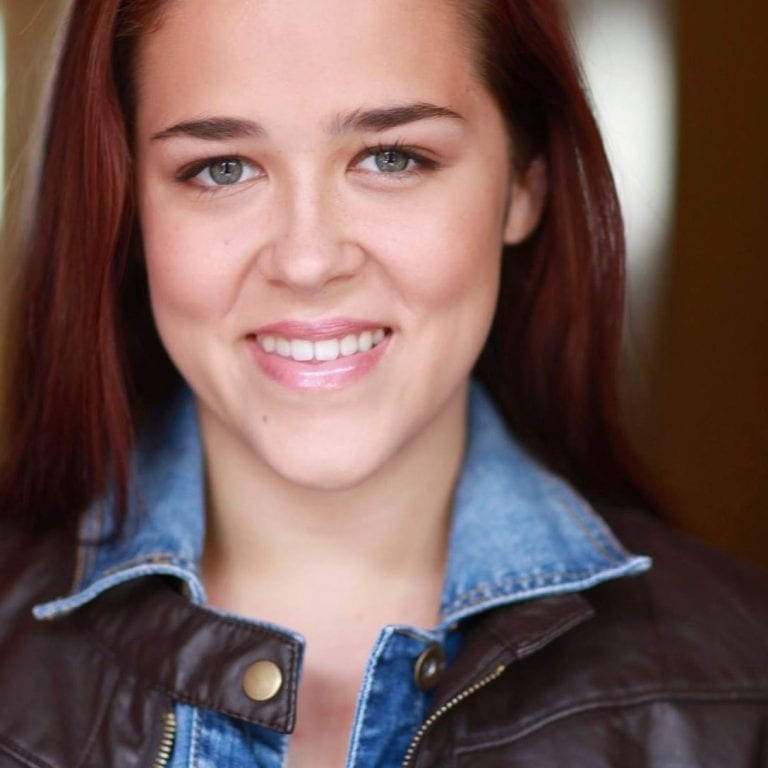 Interview with a CGTV Graduate.
What is the CGTV experience like?  We decided to interview one of our most recent graduates so that you could get her opinion on what it was like from auditions to graduation CGTV experience.
1.  Why did you decide to audition?  Were you nervous?  Did your parents want you to go?
CGTV Graduate
I decided to audition because I have had a passion for acting since I was little. I was nervous because I wanted to do a good job in the audition, but I was also confident because I had to remember the people auditioning me were real people. My parents were the most encouraging people during this process.
2.  How did it feel when you got your YES!
When I got my YES! I felt like someone had answered my blessing because I had been trying to break into this business with good intentions and a good heart and I finally found someone such as Adrian who had good intentions and passion.
3.  Describe your experience at the program, what you learned, who you worked with
My experience with the program was amazing. I felt like I was doing what I was supposed to be doing and it felt right. I felt like I was at home, pursuing my dream. I worked with Adrian R'Mante, Geno Segers (Pair of Kings), Matthew Timmons (Woody off Suite Life of Zack and Cody) and also Jonathan Goldstein, the dad from Drake and Josh.  I learned a lot in my experience, I learned how to block on stage, how to memorize lines more efficiently, work with someone I had just met, handle advice from different actors and interpret the advice into my own language to use onstage, take direction, and so many other stage and television tips.
CGTV Graduate
4.  Describe your experience working with Adrian
Working with Adrian, in my experience, was a mix of emotions. I was star struck of the idea of working with him before I met him and once I met him and experienced who he was as a person, I realized how down to earth, kind, funny and cool he was to be around! I am not naive to the idea that he is a real person, but when you meet someone, and essentially grow up watching that actor on TV and also combining the idea that acting is your passion and now you get to work with that person… All those mixed together was a dream come true.
5.  Describe your experience LIVE at the ACME theatre
My experience at the ACME theater was so awesome. I love being on stage and my mother actually looked up the history of the theater and it was cool to be on the same stage as fellow actors and actresses before me. It was busy backstage as always but that was half the fun. I loved how we were all wishing each other luck on stage and how we were still a family backstage even when the stakes were high and emotions were running because we all wanted to be successful.
6.  Any callbacks that night?  If so, details
I did have one call back, and they actually did not call me back again… So I took matters into my own hands as Adrian suggested and started looking for agents in my area.  Based on what I was taught,  I actually booked a manager that following month and I have been a paid, working, active actress ever since.
7.  Would you recommend CGTV? If yes, why
CGTV Graduate
YES!!!!! If you want to be in this business or you want an experience, or glimpse of what it takes to be involved in this business, I would recommend it. It was an experience I will never forget.
Related sites:
https://cgtv.la/wp-content/uploads/2016/07/12633609_457155471150923_8060269177363846998_o.jpg
1088
1088
R'Mante
https://cgtv.la/wp-content/uploads/2018/10/CGTV-Logo-300x106.png
R'Mante
2016-08-04 09:00:11
2016-08-04 15:27:35
Interview with a CGTV Graduate