Mother and daughter attend CGTV together!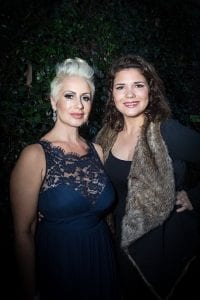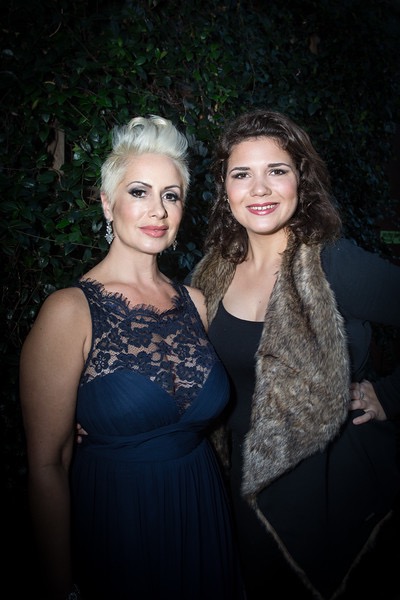 Mother and daughter attend CGTV together!
 "I am the Social Media Director for CGTV. I am also a mother of a child actor. I did my due diligence on CGTV before I worked for them and before I put my daughter through this program. What I found was that all the negative reviews came from people whom never attended the CGTV workshops or camp. We had about 80 kids presented at ACME Theatre live in Los Angeles this past January 2016. When the list of Hollywood Agents/Managers came out, I saw that about 45% of the people in the workshop were called back by top agencies. In addition, while we were at the camp, we worked with all of the Disney stars that Adrian advertises in his program materials. Actors whom had taken sometimes years to get accepted by an agency. In fact, we found out the Adrian (Esteban of The Suite Life of Zach and Cody) took three years in Hollywood before he was signed with a Hollywood agency. One of the reasons he started this program was to provide a viable way for talent to get in front of agencies that hundreds of thousands of others are also trying to get in front of. Adrian brings them the right to his talent and they come because he keeps producing talent. One thing to note, CGTV is not a talent agency. When one of the CGTV actors gets a huge role in a major motion picture (Like RJ Cyler in The Power Rangers or Me, Earl, and the Dying Girl) neither CGTV nor Adrian benefits financially from this. So the only way they can be paid for the tremendous service they are providing is to have a cost associated with their time/services. It is only a "scam" if they are pretending to be a Talent Agency. CGTV is not a talent agency. It auditions actors to make sure the natural talent is there. In Phoenix, I saw them audition 500 kids and only extend about 45 invitations for callbacks. If they have the talent, they will be offered a spot in one of the workshops. Some of them range in the low thousands and the VIP programs cost more. But the values are commensurate with the packages.   And the prices are clearly listed alongside the services when we speak with these parents personally about how we can help their child and why we think they have the talent.
Mother and daughter attend CGTV together! 
Example: I paid $5,000 for my daughter to attend this VIP session. She attended acting workshops with successful working actors for a week. She worked with Adrian directly over 4-5 times. She shot a professional, commercial grade reel on site at a real studio/set. She received head shots. When we were done, I wondered how he could do so much, for so long, for so little. My advice to him was to raise his price to $10,000. He smiled and said he wanted to keep it accessible to as many people as possible. 
Mother and daughter attend CGTV together!
As the newly appointed social media director, one of the parts of my job is to interview the actors and report their success stories. From Criminal Minds To Disney Shows, To ARROW, to blockbuster films, our kids that had NO HOLLYWOOD experience other than this program are winning big. And I am proud to be a supporter and promoter of this organization 
Mother and daughter attend CGTV together!
I read the bad reviews.  They were from people that had never experienced the service.  Writing negative reviews about a product you have not experience/purchased seems as disingenuous as me reviewing a $10,000 Sony Flatscreen that I never purchased.  Maybe it was worth the 10k, maybe it wasn't.  But If I didn't purchase it, I will never know. "
https://cgtv.la/wp-content/uploads/2016/05/Gia-and-Jenna_IMG_2346.jpeg
600
400
R'Mante
https://cgtv.la/wp-content/uploads/2018/10/CGTV-Logo-300x106.png
R'Mante
2016-05-16 20:42:47
2016-08-04 17:54:32
Mother and daughter attend CGTV together!