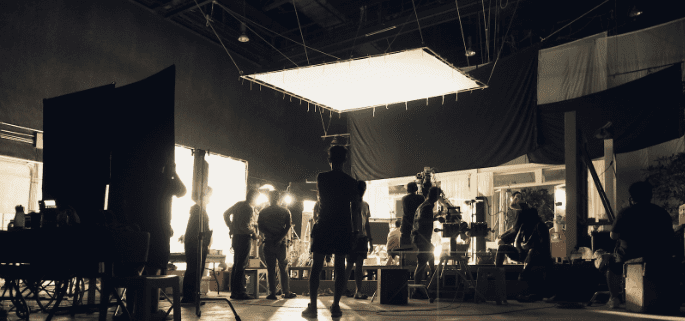 2020 Film Industry Trends
When it comes to the world of show business, from actors to directors, agents to producers, everyone is looking for ways to be successful. To the creative people in the business, success is often translated as having substantial and meaningful work-portraying a character whose struggles are timeless and relevant, telling a story that impacts countless lives, designing sets and costumes that become unforgettable and a staple in the film industry. But when you're talking about major film and television studios, success is often translated into financial dollars. What stories are going to drive people to the theaters? What stars could draw public attention and positive feedback? Are special effects and groundbreaking CGI worth the investment?
There are countless questions that need to be asked and answered in order to make a successful film in today's world. What makes this challenging situation even more difficult is the fact that the desires of the greater audience are ever-changing! Film industry trends in Hollywood can change as often as the weather forecast. But if you listen carefully to industry experts, experts who know what current trends translate to personal and financial success, then any actor or actress is guaranteed a long-lasting career in this industry.
As we rapidly approach a new year and decade, here are some outlooks at the year ahead: 
Real-Life Events and Personalities
According to Stephen Follows, a large number of movies in 2020 are being released that are based on real-life events and personalities-these films often translate to small budgets and big profits for film studios. 
TV As We Know it Will Drastically Change
In recent years, television has meant so much more than the basic cable networks we grew up watching. Today, television also includes websites also owned by TV networks and streaming platforms such as Netflix, Hulu, HBO Go, and Amazon Prime. These distributors, according to Carey Martell, will continue to dominate, as they look for ways to distribute original content both online and in the form of theatrical releases. 
Prequels, Sequels, and Spinoffs
Stephen Fellows further explains that while remakes are reboots are making up less top-grossing films than they have in recent years, movie fans can expect to see plenty of franchise prequels, sequels, and spin-offs in 2020 and beyond. 
CGTV prides itself on providing exemplary customer services and in doing whatever it takes to make sure exceptional young talent is seen and recognized. We take every measure to ensure you are satisfied with all your high-level TV, film, and entertainment program needs and will do whatever it takes to earn your business and remain lifelong clients.  CGTV has been forming exceptional talent in the Los Angeles area; we pride ourselves on being large enough to provide professionalism and reliability, yet small enough to provide personalized service. To discover more about how we can help you become the star you were meant to be, please visit our website today or call us at 818-206-0290.  Like us on Facebook to stay up-to-date on current events, tips, and specials.  
Sources:
https://stephenfollows.com/trends-reshaping-film-industry-development-finance/
https://careymartell.com/2015/01/film-industry-prophecy-2020/
https://cgtv.la/wp-content/uploads/2019/12/cgtv.png
383
685
R'Mante
https://cgtv.la/wp-content/uploads/2018/10/CGTV-Logo-300x106.png
R'Mante
2019-12-23 15:50:43
2019-12-23 15:50:43
2020 Film Industry Trends