CGTV's Celebrity Casting Director?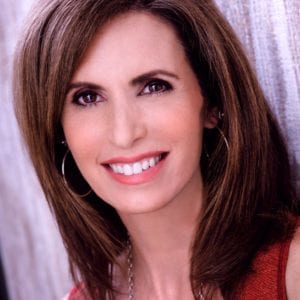 Lisa London has been a Hollywood staple for 20+ years.   She have discovered and/or cast many actors long before they were famous; such as Miley Cyrus in Hannah Montana, Jonah Hill in Grandma's Boy, Emma Stone, Katharine McPhee, and Kat Dennings in House Bunny, Selena Gomez in the Disney pilot of What's Stevie Thinking, Jennifer Aniston in her first feature, Leprechaun, Mark Ruffalo in the CBS series, Due South, Adrian R. Mante and Megan Hilty, in The Suite Life of Zack and Cody and Yari Shahidi in The First Family.

 Lisa London
Lisa London has a knack for picking needles out of haystacks and her casting history proves this in spades.  The exciting news is that she is a partner with CGTV and is always seeking new talent at our events.  Read more about Lisa and how to get involved below.  
Lisa and her partner Catherine Stroud own London Stroud Casting and have cast a number of highly successful TV shows such as Hit The Floor for VH1, The Suite Life of Zack and Cody and Hannah Montana pilot on the Disney Channel, Arliss on HBO, Roseanne on ABC, Supah Ninjas on Nickelodeon and Get A Life on Fox. 
A few of the movies they have cast for that you will recognize are House Bunny and Grandma's Boy for Happy Madison Productions, Stepfather for Screen Gems and From The Rough which stars Oscar and Emmy nominated and Golden Globe winner, Taraji P. Henson (who is starring in the Fox Television "hit" series, Empire) and the late, great Michael Clarke Duncan plus an international cast including British actor, Tom Felton (from Harry Potter films). 
Recently they have stepped into the Indie film market with, In Search of Fellini starring Maria Bello, Mary Lynn Rajskub and the awesomely talented, Ksenia Solo (from the TV series, Orphan Black & the feature, Black Swan).
So, how can you get in front of Lisa?  There are a few ways, the first one is to be a part of CGTV's "The Celebrity Experience" and perform LIVE onstage at the ACME theatre in Hollywood where Lisa sits in the audience with a notepad scouring for new talent. 
The second one is to attend Lisa's workshop.  The next will be held on October 15th and 16th in Tampa Florida.  Price:  $175 for children and teens ages 6 to 13.  $250 for Teens to adults 14+.  Call 813-873-9440 to reserve your seat. 
Can't make it to Lisa's next workshop?  That's ok, she wrote a book too!  Get her book here:  Visit www.fromstarttostardom.com.  The CGTV Reviews on her book are off the chart, in fact we have just published a success story of Zeah whom took action on Lisa's book and turned it into success. 
Lisa London
https://cgtv.la/wp-content/uploads/2016/11/Kn0Ky4xm.jpeg
1252
1252
R'Mante
https://cgtv.la/wp-content/uploads/2018/10/CGTV-Logo-300x106.png
R'Mante
2016-11-02 09:00:38
2017-04-21 16:13:54
CGTV's Celebrity Casting Director?