CGTV Grad Proves Persistence Pays!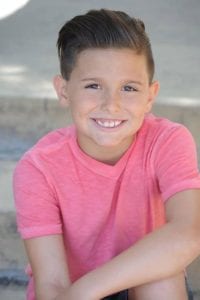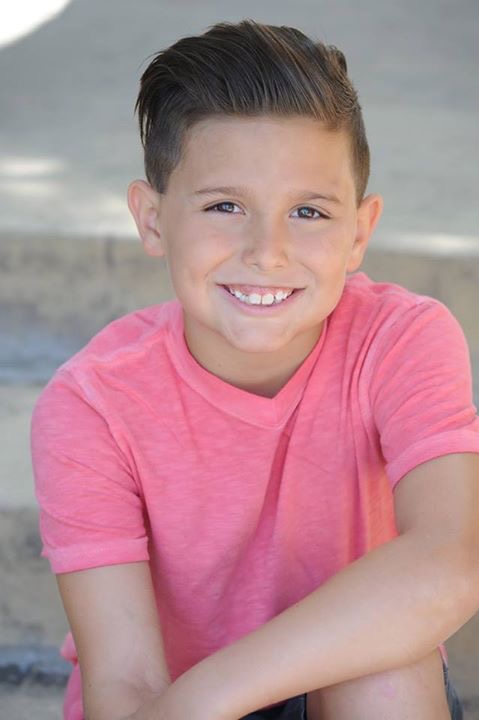 CGTV could brag for days and days about the successes our students have seen in TV and FILM because of the CGTV program. Instead, we urge you to review the success stories that we have created from grads and parents alike. Listen to what one mom has to say below.
We had been hearing about CGTV from an acquaintance for years.  Julian has been asking us to get him involved in acting since he was just five years old.  We did not act on it right away, we assumed it was a passing phase and waited for him to move on to his next idea.  But, he didn't stop bugging me.  He was very persistent and continually asking me to please look into it.  I decided to sign up to receive emails.  My husband and I finally made the decision that we would help Julian pursue his dream.  The next day, CGTV sent out an email stating they were auditioning in LA.  We took this as a sign, and we signed him up.
I didn't think he was nervous at all, but I was!  He was very excited but I had no idea how to prepare him so we did not prepare at all.  We told him to do his best and hope for the best, but expect the worst.  The last thing we wanted was for our son to get his hopes up only to be crushed by a Disney Star.  We decided that if this was what Julian truly wanted to do, that we would figure out a way to help him succeed.  We later found out that Julian was very nervous and that he had prepared on his own, practicing every chance he got.
When we arrived at the CGTV audition, Julian was very nervous when he saw that he would be auditioning for Hutch Dana, the Disney Star from Zeke & Luther.  Julian did great under pressure and told me that he felt good about his audition no matter how it went. I tried to stay positive for my son, but also tried to prepare him for the potential of not being selected.  Waiting was hard and definitely stressful.
Hutch thought Julian had real star potential and we got that callback.  We were so excited for Julian, we were astonished as parents and made a decision that we would invest in our son.  We have taught our children to follow their dreams and supporting them was never in question.  More importantly, Julian made a commitment to attend the program, do his best and really put his heart into it.  He was super grateful that we were willing to support him.
My favorite part of the program was watching Julian grow.  Every day, he changed, in a good way.  He was hungry for the notes given at the end of each scene and fought hard to improve every second, minute and hour of the day.  While Julian had been on stage for years as a dancer, this LIVE show at the ACME theater was new for him.  We wondered if the Hollywood Agents and Managers in the audience would see what Hutch saw in our Julian.  We desperately tried to prepare ourselves and Julian for if they did not.
Did we get a callback?  We got 4 callbacks the first time we did the All-Star Weekend and another 4 callbacks the second time we went back to CGTV.  Eight callbacks from agents and producers that would have never given us the time of day without the association to Adrian R'Mante and CGTV.  I was totally unprepared and blown away by the interest in my son.
Adrian and his cast of actor trainers helped Julian so much.  So many doors have opened for him and he has learned so much.  Truly, this is the fast track to Hollywood success, IF your child has a natural talent.  This program truly lived up to everything we expected and more!  Adrian truly is there for you…and I don't know how he does it!!!  The experience is completely priceless. Julian's life would not have been the same without his CGTV experience.
From the mom of Julian Cardenas
https://cgtv.la/wp-content/uploads/2017/01/image1-2.jpg
720
479
R'Mante
https://cgtv.la/wp-content/uploads/2018/10/CGTV-Logo-300x106.png
R'Mante
2017-01-04 09:00:41
2017-02-05 23:51:49
CGTV Grad Proves Persistence Pays!